THE CONFERENCES FOR PEACE EDUCATION
A. Objective
Promote a culture of peace in which the decisive element is peace education, including disarmament, human rights, tolerance and development.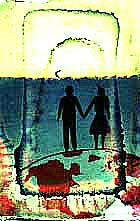 B. Historical
I. World Conferences for Peace Education.
The five congresses were held in :
1. 1986, in Copenhagen, Denmark.
Theme : " Together for the Future, Educate for Life "
Organized by : the Danish Teachers for Peace, in cooperation with international sister
organisations. About 150 participants.
2. 1988, in Bonn, Federal Republic of Germany.
Theme : " Think and Teach Globally. Act Locally "
Organized by : the German.Teachers for Peace unions and teachers' unions, supported
by numerous German organizations : trade unionist, political, ecological. About 500 participants.
3. 1990, in Budapest, Hungary.
Theme : " Teach and Learn to Live in Peace "
Organized by : the Hungarn teachers' unions. About 150 participants.
4. 1992, in Paris, France.
Theme : " International Comprehension, Peace Education, Children Rights "
Organized by : a French committee CPCIEP composed of 40 organizations :
teachers' unions, peace movements, non violent associations, religious and lay
associations, scholarly associations,.... About 500 participants.
The International Group at the Paris congress took the following decisions :
- the concern of the congresses has been extended to all educators for peace, taking into account the increasing number of non-teaching participants, in order to benefit from contributions of persons who are not teachers.
- regional congresses will be organized, in order to deal with concerns which are more specific for a region, and to deepen thinking about particular issues.
5. 1995, in Northfield, Vermont, USA,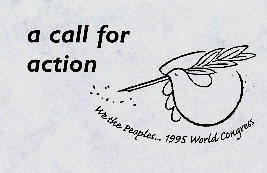 observing the 50th anniversary of the end of the World War II,
the founding of the United Nations Organization, and of the atomic bombings of Hiroshima and Nagasaki.
Theme : " We, the peoples,...Educating for a World without Violence "
Organized by : many associations from Vermont (teachers trade unions, « Parents, Teachers, Students for Social Responsability -PTSSR- »). About 300 participants.

II. Continental Conferences for Peace Education

The First European Conference was held in July 1994, in Santiago de Compostella, Galicie, Spain.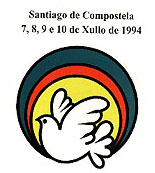 Theme : "For a Europe of Peace : Multiethnic and Intercultural "
Organized by : a Spanish committee, gathering a large number of peace organizations, unions, religious organizations, military and civil service resisters associations,... About 700 participants.

The Second European Conference was held from July 27 to 31, 1996,
in Lillehammer, Norway.
Theme : "Educating for Human Rights - from Vision to Reality"
Organized by : Teachers for Peace in Norway in cooperation with Teachers for Peace in Denmark and Sweden, the Institute for Peace Education in Finland, and the Kornhaug Norwegian Peace Centre. About 250 participants.

The Third European Conference was held from July 16 to 20, 1998,
in Graz, Austria.
Theme : "Building a Culture of Peace in Europe"
Organized by : Teachers for Peace in Austria in cooperation with Teachers for Peace in Germany and Teachers for Peace in the Nordic Countries. About 250 participants.


4. The First African Conference was held in April 1995, in Dakar, Senegal.
Theme : "Africa Tomorrow : a Challenge for Peace Education"
Co-organized by : one of the Senegaleese teachers'unions, with the participation of the Sainte-Marie-de-Haan school, Dakar (UNESCO Price for Peace Education). About 500 participants.

The North American Conference was held from Agust 21 to 23 1998,
in Montreal, Canada.
Theme : "The development of the culture of peace"
Organized by : the North American Committee of Peace Educators. About 150 participants.
III. Regional Symposiums and Seminars.

1. A symposium was held in October 1994, in Mexico, D.F.
Organized by : Gloria Ramirez from the Mexico University, departement Human Right, the International Teaching League.
Has attended : a member of the International Group of Peace Educators

2. Seminar eld on August 8. and 9. 1997 in Montevideo, Uruguay
Organized by : la Fédération Uruguaya del Magistero Trab a Jadores de Education Primaria et el Movimento por la Vida y por la Pax (Movipaz), with the support of the city Montevideo, of the University from Uruguay, of the Federation Medica del Interior, of trade unions and different other organisations from Uruguay.
Have attended : representants from Argentina (Alicia Cabezudo) and Spain (Calo Iglesia, member of the International Collective of Peace Educators).
Gloria Ramirez, UNESCO Price for Human Right, Mexico, was representant in this seminar of the Provisionnal Executive Committee of the new organization IAEP (International Association of Educators for Peace).

3. A seminar was held on Mai 15. and 16. 1998 in Bage, Uruguay
Theme : "Education for Peace and Human Rights"
Organizator : Victor Brindisi, with the participation of Bresilian teachers from the State of Rio Grande.

4. A seminar was held on September 1998 in Nagpur, India
Organized by : the Indian Institut for Peace, Disarmament and Protection of the Environment (President : Balkrishna Kurvey).

5. A symposium was held on June 20. 1998 at the UNESCO, Paris, France
Theme : "The Human Rights in movement"
Organized by : the French network CPCIEP, with the partnership of the UNESCO. More than 300 participants.

C. INITIATIVES IN PREPARATION.

World Conference in year 2000
The Preparatory Committee for the International Conferences for Peace Education (CPCIEP) will organize this conference on July 8. to 13. 2000 in Paris (UNESCO and Marly-le-Roi). The general theme is : "For the Development of the Culture of Peace with Education. In a world society juster and with more solidarity". Following the joint work of the CPCIEP with the UNESCO, this conference will be integrated in the programme of the UNESCO for the year 2000.

a) Europe
A symposium on education for human rights will be organized in Sotchi, Russia, on October 5. to 10. 1998 (organizators : Tatiana Bolotina and Anatoly Azarov members of the Executive Committeeof the IAEP).

b). Latin America
The activists of Latin America (South America and Central America) will meet on November 1998 to study the conditions of the development of peace education in this region.
Following the initiative of Gloria Ramirez, Alicia Cabezudo and Victor Brindisi, a symposium of educators for peace in Latin America will take place in 1999 in Mexico, D.F. One of the objectives of this symposium is the preparation of the World Conference in 2000 in Paris, France.

c). North America
A symposium on peace education will be held in the USA with the aim to sum up the activities in this field in North America, and to prepare the World Conference in 2000 in Paris, France.




June1999