If you are Parents, Teachers, Animators, Educators :
If you work or live with children
If you have already dealt with them :
Human Rights, Violence, Intolerance, Racism, Democracy,
Imagine a better world for the third millennium,
or if you intend to do it, if you have testimonies, drawings, words, made by themself
SEND THEM US
They will complete this site and will belong to the EXHIBITION-SHOW MULTIMEDIA
During the conference, keeping their original identity.
Thanks in advance.
In the frame of the year 2000 proclaimed by the UNO
"International Year for the Culture of Peace"
and of the decade 2000-2010 proclaimed by the UNO
" Decade for a Culture of Peace and Non-Violence"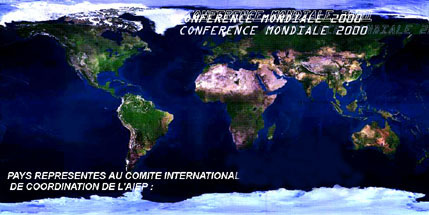 Word Conference 2000
Countries represented in the Coordinating International Committee of the IAEP
Africa : Burkina-Faso, Gambia-Guinea, Guinea-Bissau, Mauritania, Nigeria, Senegal, Swaziland, Togo
America : Canada, USA, Mexico, Colombia, Costa-Rica, Nicaragua, Brazil, Argentina, Uruguay
Asia : Bengladesh, India, Japon, Nepal, the Philippines
Europe : Albania, Germany, Austria, Bielorussia, Bosnia-Herzegovinia, Bulgaria, Croatia, Denmark, Spain, Estonia, Finland, France, Georgia, Greece, Great Britain, Hungary, Israel, Palestinia, Italy, Lithuania, Macedonia, Norway, Poland, Rumania, Russia, Slovenia, Sweden, Switzerland, Czekia, Ukrainia, Yugoslavia
The French network CPCIEP
: Preparatory Committee to the International Conferences of Education for Peace
has been charged by the International Committee of the preparation of this sixth conference:
It is composed of about forty French Organizations, Trade Unions and Associations.




:


Write us for registration and information about the conference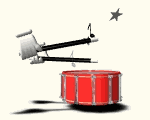 To send us creations and testimonies of children :
If you cannot send them by e-mail,
we can translate your images and texts in Internet language :
Claude Yvans...
40 rue J d'Arc 51230 Fere Champenoise . France